Librairie la Dispersion
Newsletter - Septembre 2023
RENTRÉE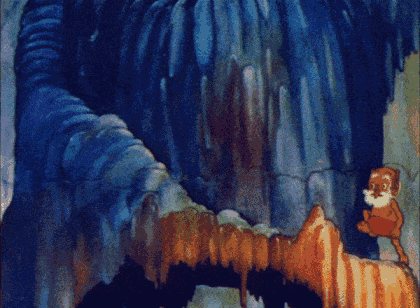 Images de William Hanna, To Spring, 1936.
La librairie est de retour pour de nouvelles aventures depuis le mardi 22 août.
Vous pouvez nous rendre visite aux horaires habituels, du mardi au samedi de 12h à 18h.
☾
ÉVÈNEMENTS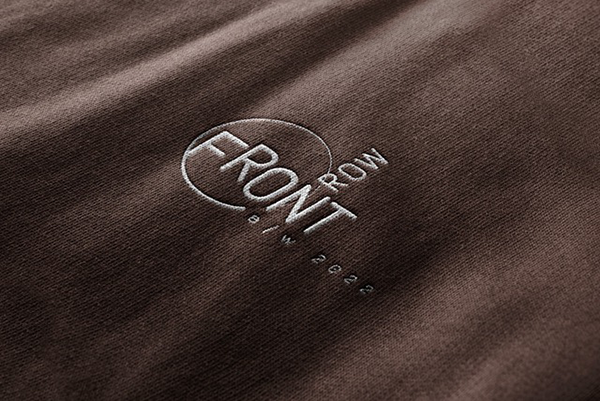 Sharing and caring with Front Row
Vendredi 8 septembre 2023, dès 18h30 à la librairie
Snack par Fhunyue Gao.
Pour lancer la deuxième saison du podcast Front Row, trois personnes chères au collectif ont accepté de partager avec nous un de leurs textes. Le collectif propose pour l'occasion une sélection de livres autour du corps, de la mode et des identités.
Front Row est une plateforme d'archivage qui s'engage à garder une trace de discussions informelles, fluides et critiques du champ de la mode et à questionner les liens évidents entre mode, art visuel et société. Le collectif s'engage à sortir des récits habituels associés au système de la mode pour les déconstruire et offrir une nouvelle forme de narration.
Lectures & performances:
★ "Les matriarches aux daddy issuses" par Robyn Baugmartner (& guests), collectionneuse compulsive et obsessionnelle mais aussi fashion curiosity designer.
★ "Esquive" par Maxime Bourquin, designer pluridisciplinaire suisso-brésilien de 26 ans.
★ "Killjoying Margiela" par Aude Fellay, autrice et enseignante dont la recherche portent sur le design de mode contemporain, l'image de mode, le travail créatif et leurs rapports.

☾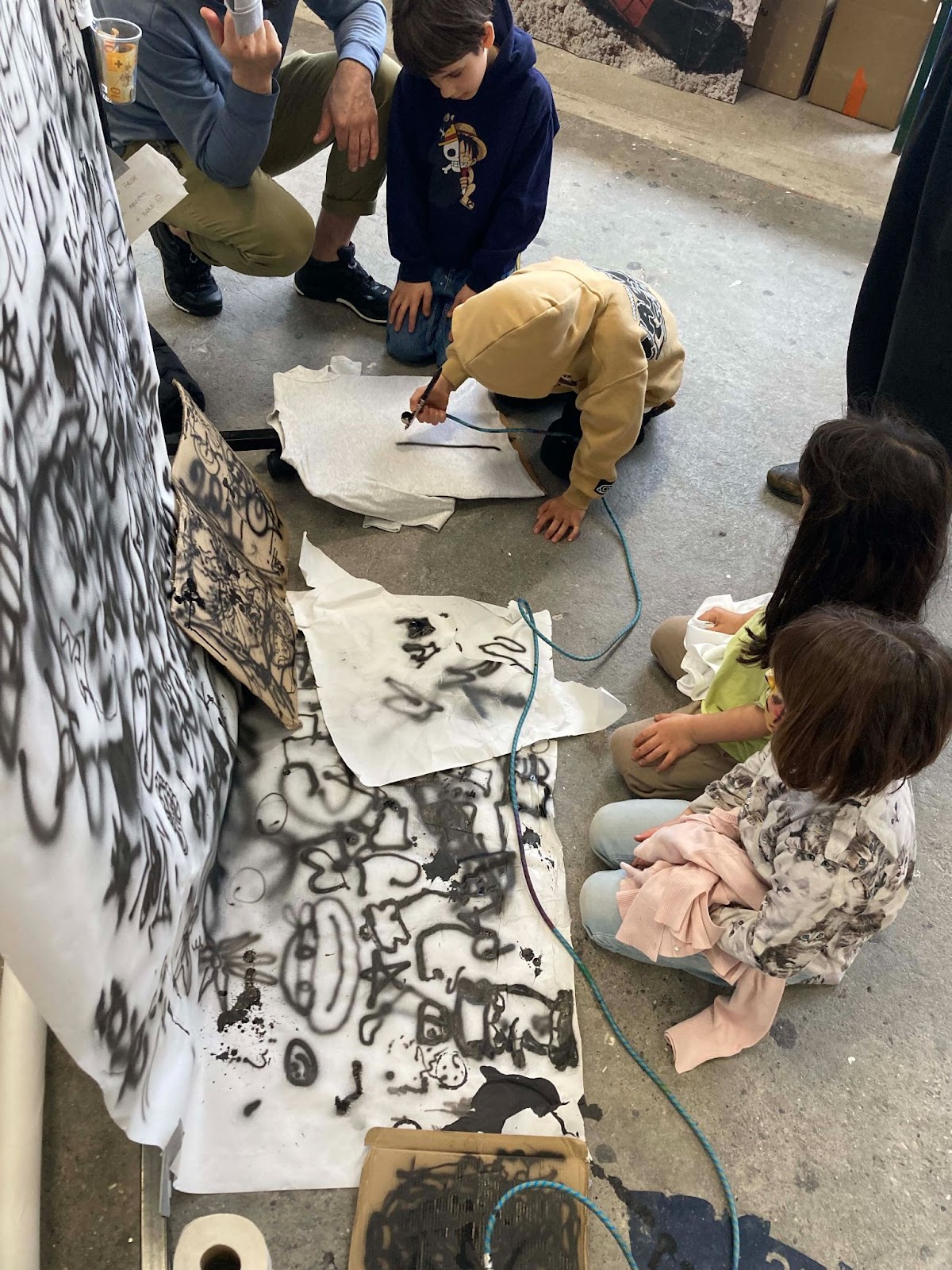 Atelier Aérographe pour enfant avec le collectif XULB3B3
Mercredi 13 septembre 2023 de 15h à 16h30
Pour enfant dès 5 ans. Gratuit.
Amener un T-shirt pour repartir avec un souvenir !
Xulb3b3 est un collectif de 4 jeunes artistes et illustrateurs genevois, venant de pratiques différentes (cinéma, bandes dessinées, peinture, sculptures). Regroupé afin d'expérimenter ensemble la technique de l'aérographe, principalement sur textile ce qui les amènent à jouer avec les codes de la mode et de créer en upcycling. L'upcycling consiste à récupérer des vêtements ou tissus dont on n'a plus l'usage afin de les réutiliser et de les transformer. Cet atelier sera l'occasion de créer un moment de partage et de créativité à travers un atelier découverte de la technique de l'aérographe. L'aspect graphique permet de proposer aux enfants des narrations sans passer par la langue.
Pour plus d'info sur le collectif sur Instagram, cliquez ici.
☾
SÉLECTION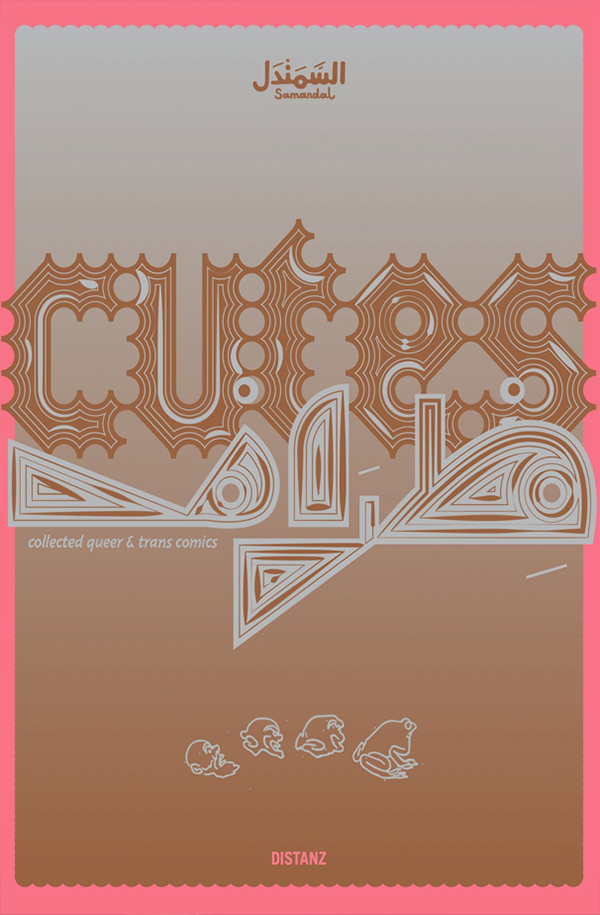 Cutes. Collected Queer and Trans Comics,
Nino Bulling, Joseph Kai, Nour Hifaoui,
Distanz, 2023.
35.50 CHF
Cutes is a bilingual collective book of contemporary queer and trans comics that explores the multiple facets of LGBTQIA+ identity through the medium of graphic storytelling. Participating artists are Aki Hassan, Bär Kittelmann, Barrack Rima, Bilge Emir, Joseph Kai, Michel Esselbrügge, Mloukhiyyé Al-Fil, Natyada Tawonsri, Nino Bulling, Nour Hifaoui, Nygel Panasco, Romy Matar.
☾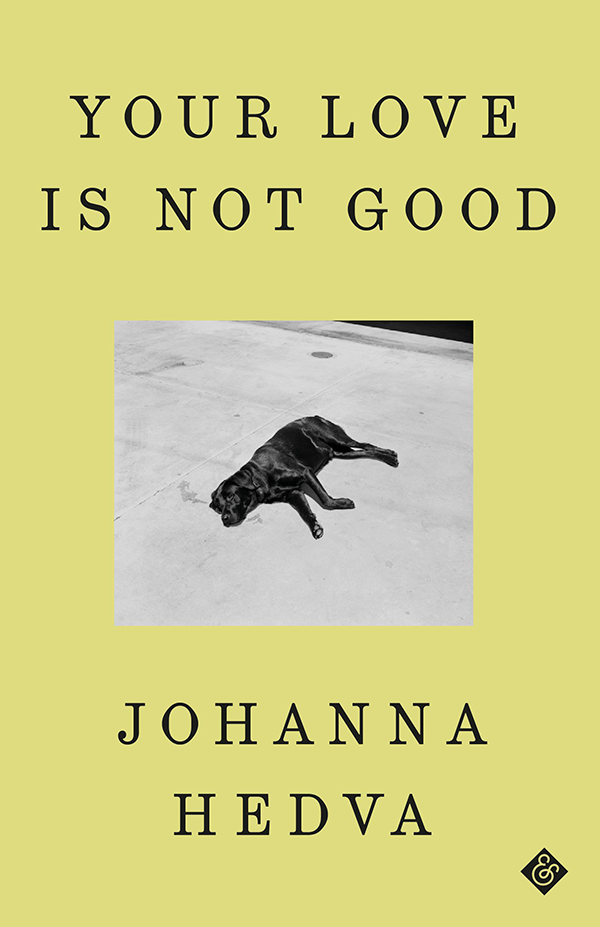 Your Love Is Not Good,
Johanna Hedva,
And Other Stories, 2023.
29.50 CHF
Falling in lust with a gorgeous white model could be a great career move for a Korean American painter, unless it's the surest route to self-destruction. This novel is a queer, dark-hearted satire of the glamour and ugliness of the art world – wrapped in a novel of uncommon punk elegance.
☾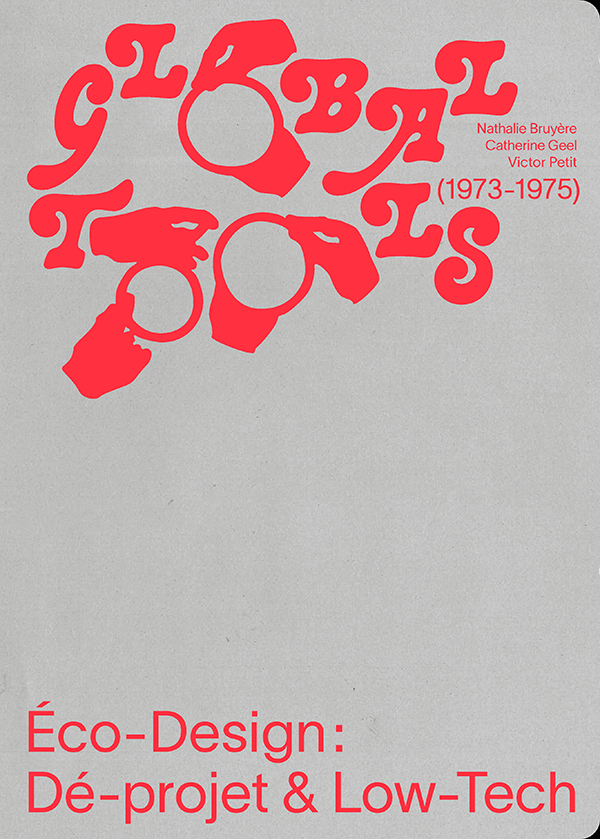 Global Tools (1973-1975). Éco-Design: Dé-projet & Low-Tech,
Nathalie Bruyère, Catherine Geel, Victor Petit,
isdaT, 2023.
29.50 CHF
L'ouvrage de référence en français sur le mouvement Global Tools lié aux architectes radicaux italiens des années 1970, une contre-école de design valorisant les techniques pauvres, l'artisanat et questionnant la société consumériste, dont les propositions traduisent les préoccupations de l'époque post-révolution de 1968.
☾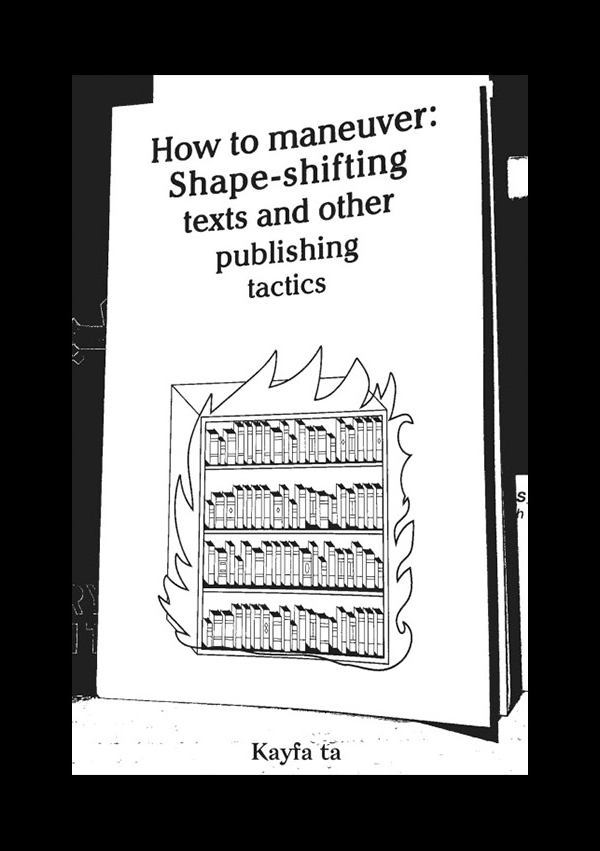 How to maneuver: Shapeshifting texts and other publishing tactics,
Maha Maamoun & Ala Younis,
Kayfa-ta, 2020.
26.00 CHF
Kayfa ta is a publishing initiative that uses the popular form of how-to manuals (how=kayfa, to=ta) to respond to some of today's perceived needs; be they the development of skills, tools, thoughts, or sensibilities. The research and series of exhibitions that this publication grew out of, is part of an ongoing project exploring the significant work of individuals, collectives and institutions in the field of alternative art and publishing practices, past and present.
☾
Jean-Luc Godard, écrits politiques sur le cinéma et autres arts filmiques, tome 2,
Nicole Brenez (ed.),
de l'incidence éditeur, 2023.
XX.00 CHF
« Une image n'est pas forte parce qu'elle est brutale ou fantastique, mais parce que l'association des idées est lointaine et juste. ».
☾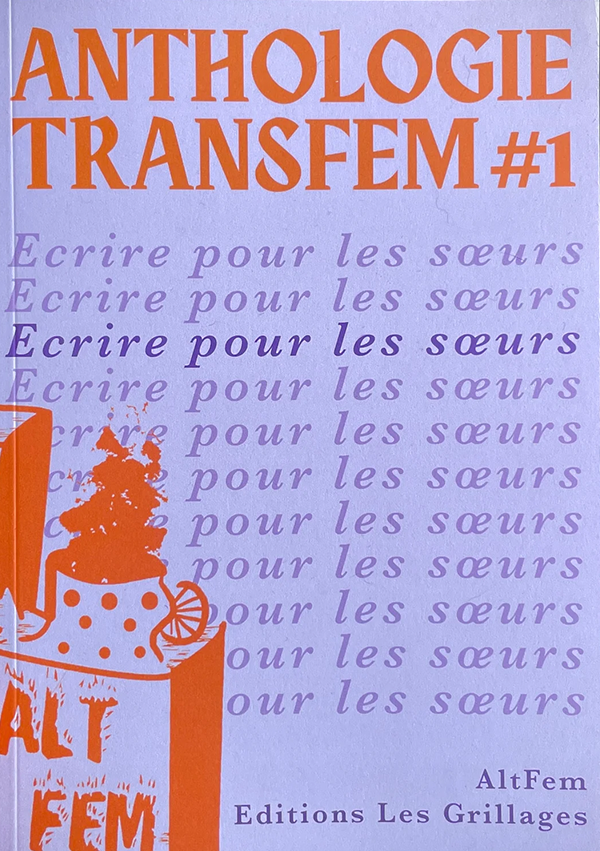 Anthologie transfem t.1 : écrire pour les sœurs,
Collectif,
Les Grillages, 2023.
25.50 CHF
Issu d'un appel à contribution lancé par AltFem, cette anthologie vise à mettre en lien les autrices transfem et en avant leurs productions écrites. Le premier appel à contribution sur le thème Écrire pour les soeurs cherchent donc à faire développer des récits autour de nos vies, de nos corps et de nos relations hors du regard cis.
☾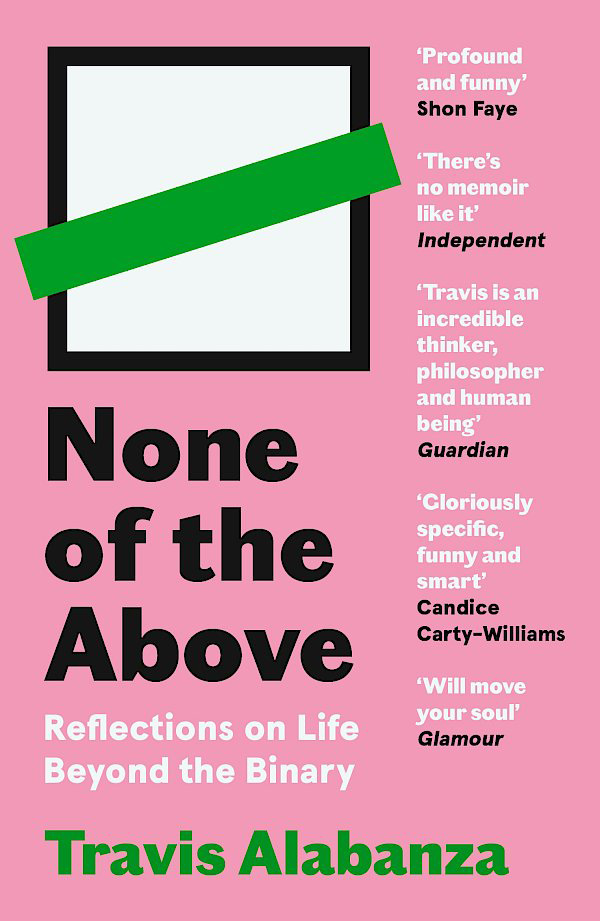 None of the Above, Reflections on Life Beyond the Binary,
Travis Alabanza,
Canongate, 2023.
20.00 CHF
Alabanza examines seven phrases people have directed at them as a Black, mixed race, non-binary person. Some are deceptively innocuous, some deliberately loaded or offensive, some celebratory; sentences that have impacted them for better and for worse; sentences that speak to the broader issues raised by a world that insists that gender must be a binary.
☾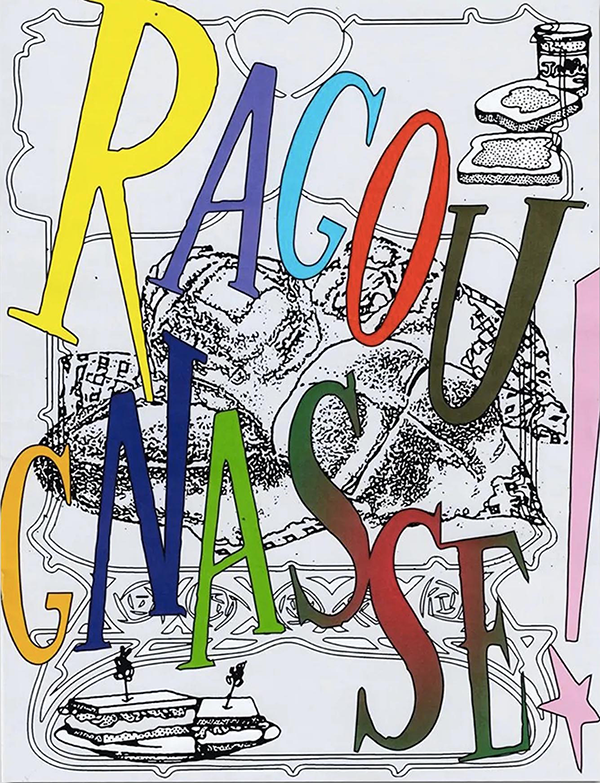 Ragougnasse,
Roxanne Maillet & Félicité Landrivon,
Éditions Biceps, 2023.
9.00 CHF
Ragougnasse est une grande quiche visuelle, umami et fumante, composée à partir de restes de frigo quelques mois après leur exposition commune à la MABA.
☾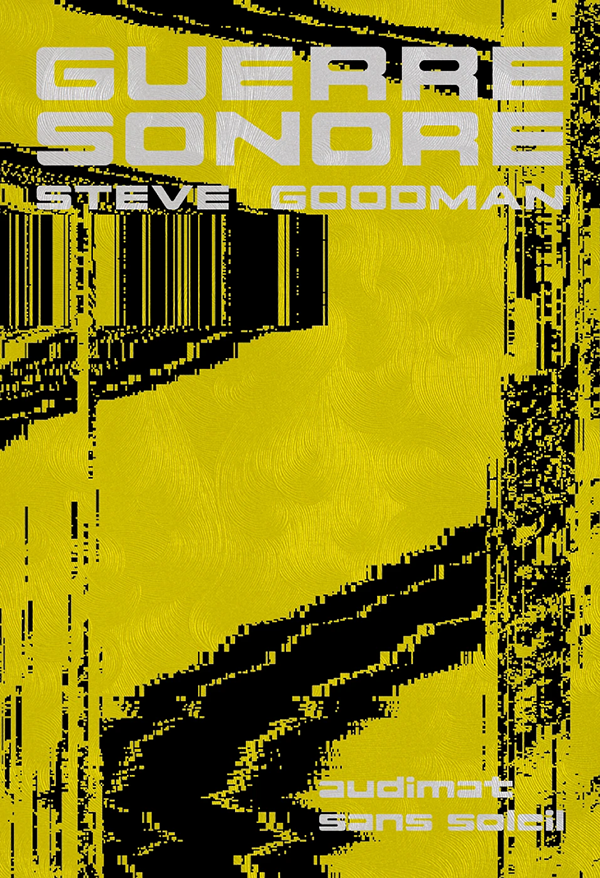 Guerre sonore Son, affect et écologie de la peur,
Steve Goodman,
Audimat / Sans Soleil, 2023 (sortie le 8.9).
30.00 CHF
Guidé par les leçons des sound-systems et des raves, défiant le partage entre philosophie et science-fiction, le DJ, producteur de bass music et théoricien Steve Goodman, mieux connu sous le pseudo Kode9, compose avec ce livre une vaste fresque fractale, qui analyse les limites de l'audible et les puissances sensorielles et spéculatives de la vibration. Enfin traduit!
☾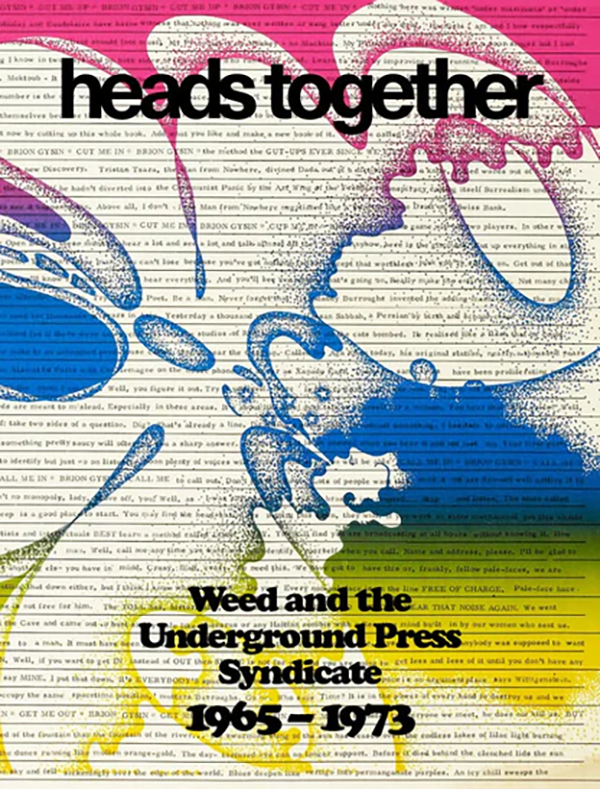 Heads Together Weed and the Underground Press Syndicate, 1965-73,
David Jacob Kramer,
Patrick Frey, 2023.
53.00 CHF
The art in this book speaks to a time when pot was smoked with optimism, as something potentially good for society and people, capable of activating profound transformation in the face of corrupt and powerful forces. It collects drawings shining a light on lesser-known names in the stoner-art canon, and many who weren't names at all. It also compiles guides for growing weed from the period that were treated like contraband by the CIA.
☾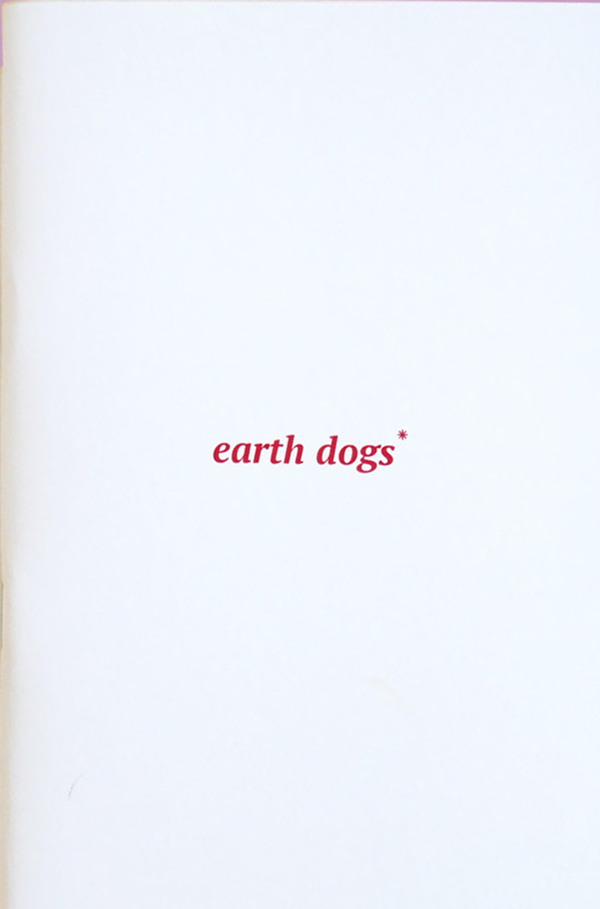 earth dogs*,
Anouk Nier,
auto-édité, 2021.
XX.00 CHF
Ce livre présente plusieurs histoires de chiens et chiennes auxquel·les je suis attachée et qui ne se laissent pas dicter leurs rôles par le grand récit moderne. Ces histoires racontent des relations particulières entre humains et chiens, de chiens sans maîtres, de communautés chiennes... Autant de récits qui multiplient les échanges troubles entre espèces de compagnie, entre domestiques et sauvages, espaces urbains et zones industrielles.
☾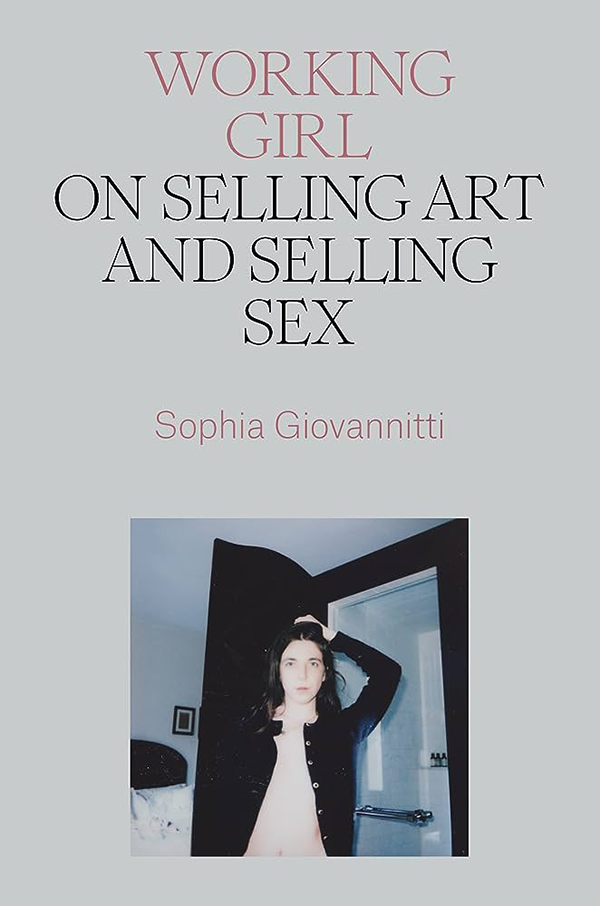 Working Girl: On Selling Art and Selling Sex,
Sophia Giovannitti,
Verso, 2023.
27.50 CHF
Sex and art, we're told, are sacred, two spheres that ought to be kept separate from the ravages of the marketplace. Yet both prop up two incredibly lucrative industries, built on the commodification of creativity and desire, authenticity and intimacy. Giovannitti argues that if we delve into our anxieties around art and sex, we can instead find new ways to live and spaces, however small, of freedom.
☾
☾☾☾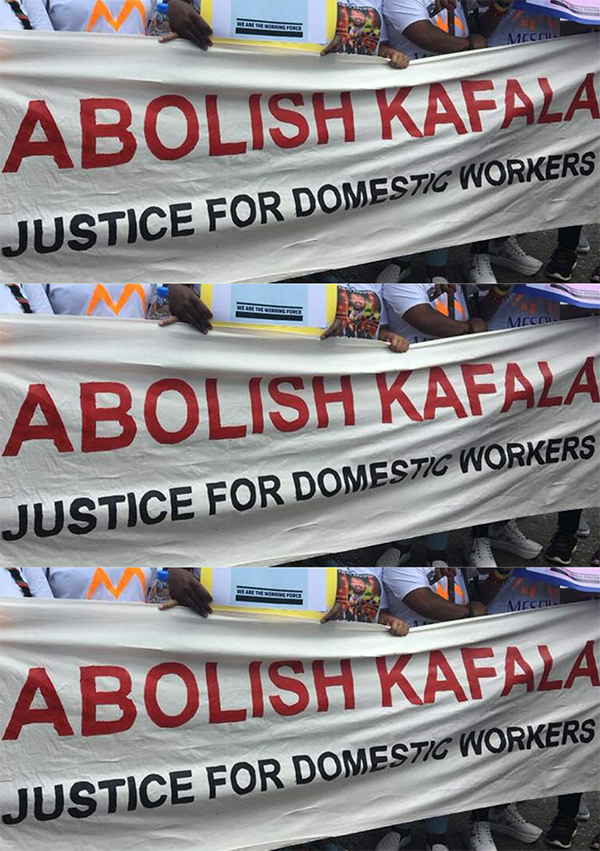 Abolish Kafala,
Textes par Nadje Al-Ali, Tsigereda Brihanu, Sumayya Kassamali et Banchi Yimer.
Abolish Kafala est une brochure composée de la transcription d'une conversation entre Nadje Al-Ali et Sumayya Kassamali autour du système de Kafala; un système d'émigration par parrainage existant dans plusieurs pays arabophones. La brochure est aussi composée de textes de Tsigereda Brihanu et Banchi Yimer, les cofondatrices de l'organisation communautaire Engna Legna qui travaille sur les questions relatives aux droits des travailleuses domestiques migrantes éthiopiennes au Liban et en Éthiopie.
→ Allez télécharger la brochure bilingue (anglais) sur notre site !
☾
La Dispersion Bookshop
Newsletter - September 2023
WE'RE BACK.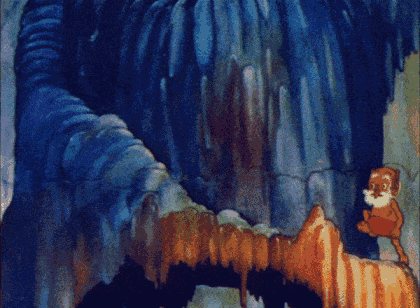 Images from William Hanna, To Spring, 1936.
The booshop is back for new adventures since Tuesday, August 22nd.
You can come by during our regular schedule, Tuesday to Saturday from noon to 6pm.
☾
EVENTS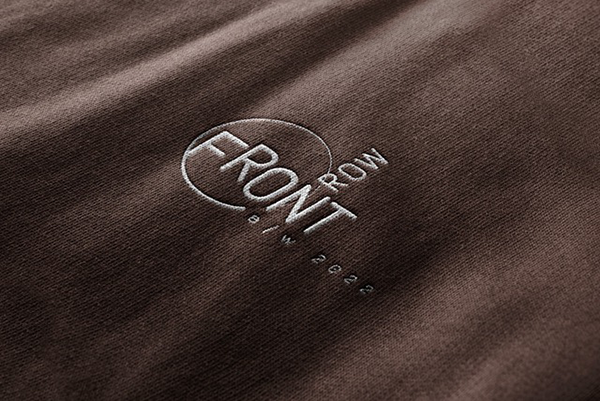 Sharing and caring with Front Row
Friday, September 8, from 6:30 pm at the bookshop
Snack by Fhunyue Gao.
To launch the second season of the Front Row podcast, three people dear to the collective have agreed to share one of their texts with us. For the occasion, the collective has put together a selection of books on the body, fashion and identity.
Front Row is an archival platform committed to keeping track of informal, fluid and critical discussions around fashion and questioning the obvious connections between fashion, visual art and society. The collective is committed to breaking out of the usual narratives associated with the fashion system to deconstruct them and offer new narratives.
Readings & performances:
★ "Les matriarches aux daddy issuses" by Robyn Baugmartner (& guests), compulsive and obsessive collector and fashion curiosity designer.
★ "Esquive" by Maxime Bourquin, 26-year-old Swiss-Brazilian multidisciplinary designer.
★ "Killjoying Margiela" by Aude Fellay, author and teacher whose research focuses on contemporary fashion design, the fashion image, creative work and their relationships.

☾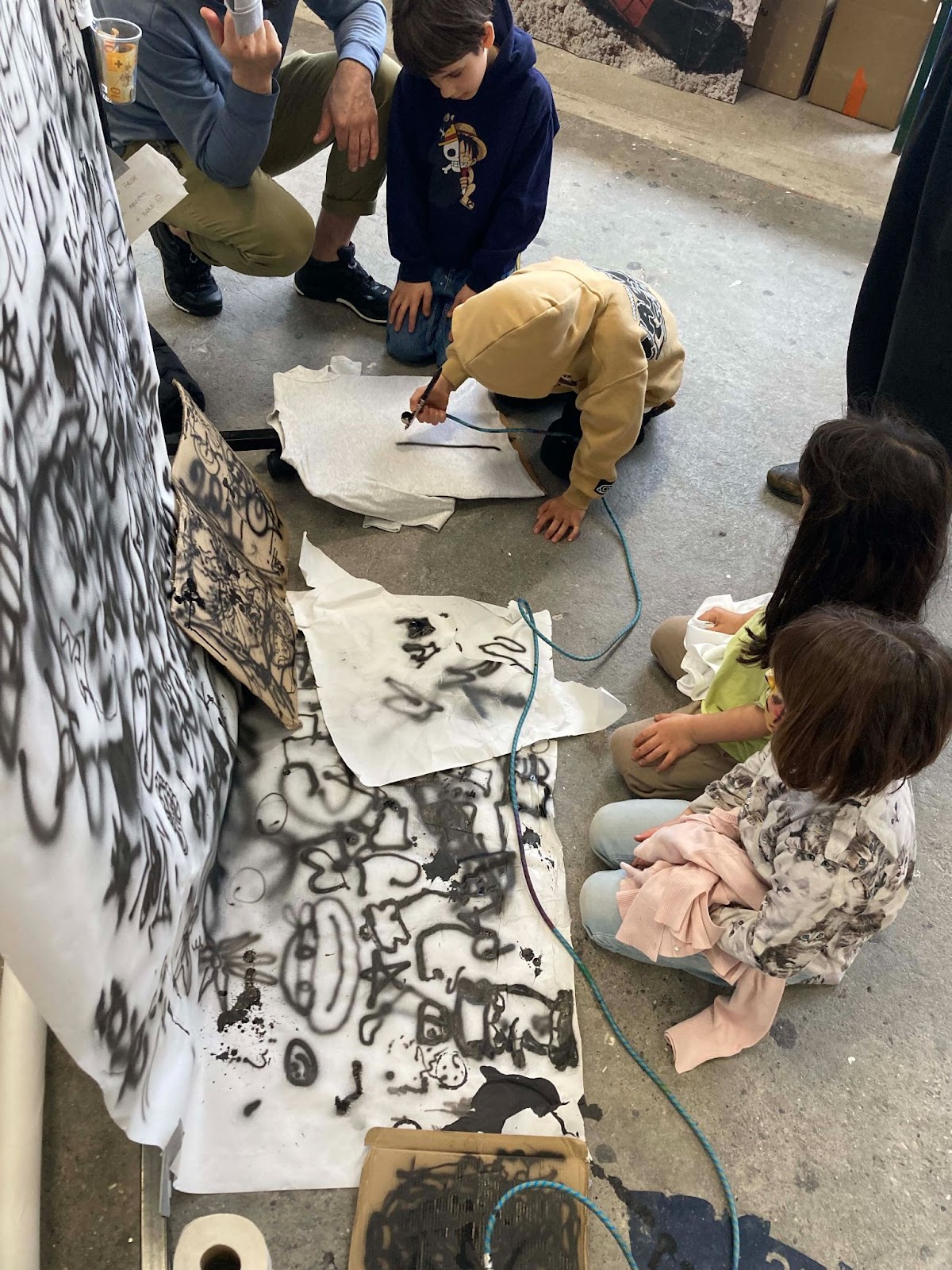 Airbrush workshop for kids with the XULB3B3 collective
Wednesday, September 13, from 3pm until 4.30pm
For children 5 and up. Free.
Bring a T-shirt and leave with a souvenir !
Xulb3b3 is a collective of 4 young artists and illustrators from Geneva, with different backgrounds (cinema, comics, painting, sculpture). Grouped together to experiment with airbrush techniques, mainly on textiles, they play with fashion codes and create upcycling creations. Upcycling consists of recovering clothing or fabrics no longer in use, reusing and transforming them. This workshop will be an opportunity to create a moment of sharing and creativity through the discovery of the airbrush technique. The graphic aspect allows us to offer children narratives without using language.
For more info about the collective on Instagram, click here.
☾
☾☾☾
============================
Ouverture du mardi au samedi de 12h à 18h. Commandes par mail (lalibrairie@ladispersion.ch) ou téléphone (022 800 16 46)
Accessible en fauteuil roulant. Entrée de plain-pied depuis la rue. Porte large de 110 cm.
La librairie reçoit le soutien de la FPLCE, de la Loterie Romande et de la République et canton de Genève.
☾