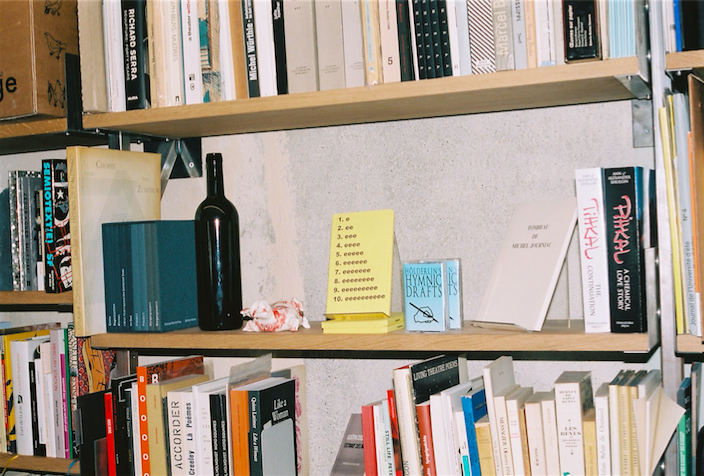 La Dispersion est une librairie indépendante dédiée à l'art et à la pensée critique. Elle a pour vocation d'accueillir et de promouvoir des artistes, penseur.euse.s et éditeur.ice.s à travers un large catalogue de publications suisses et étrangères. La sélection de livres – neufs et d'occasion – combine des publications artistiques contemporaines (monographies et catalogues d'exposition) et de la pensée radicale, à travers un large choix de textes et essais de théorie critique, féministe, anti-autoritaire, antiraciste et décoloniale, ainsi qu'une section dédiée à l'histoire des luttes et des autonomies, mais aussi un rayon de littérature pour enfants suivant les mêmes thématiques.

La Dispersion is an independent bookshop dedicated to art and critical thought. Its mission is to welcome and promote artists, thinkers and publishers through a wide catalogue of Swiss and international publications. The selection of books—new and second-hand—combines contemporary artistic publications (monographs, exhibition catalogues, artists' books) and radical thought, through a wide selection of texts and essays on critical, feminist, anti-authoritarian, anti-racist and decolonial theory, with a section dedicated to the history of struggle and autonomy, as well a choice of children books around these thematics.
Librairie la Dispersion ma-sa 12:30–18:30 + 1er dimanche du mois
10, rue des Vieux-Grenadiers lalibrairie@ladispersion.ch
1205 Genève ⟰
Suisse
+41 22 800 16 46
NOUS RACHETONS DES LIVRES D'OCCASION. N'HÉSITEZ PAS À NOUS CONTACTER.
WE BUY USED BOOKS. DO NOT HESITATE TO CONTACT US.


Accessibilité : L'entrée de La Dispersion est située directement au niveau de la rue, un petit pas mène à la librairie. Il y a des toilettes accessibles en fauteuil roulant au musée Mamco à proximité.

Accessibility: The entrance to La Dispersion is located directly on the street level, one small step leads into the bookshop. There is a wheelchair-accessible toilet at the museum Mamco next door.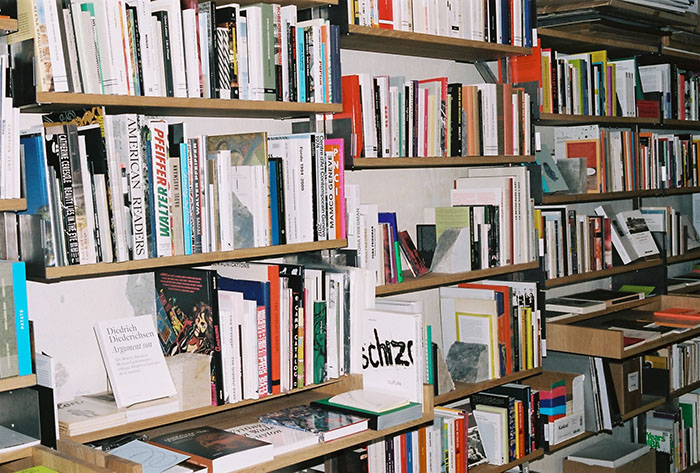 Le webshop ne présente qu'une sélection du stock de la librairie.
Paiement via Paypal. Pour payer par transfer bancaire, contactez nous et nous vous ferons parvenir une facture. Les envois sont effectués une fois par semaine. Si vous habitez la région genevoise, pour éviter les frais d'envoi, sélectionnez l'option Pick up at store lors du paiement de votre commande et venez chercher vos achats à la librairie.

The webshop only presents a selection of the library's stock. Payment via Paypal. To pay by bank transfer, contact us and we will send you an invoice. Shipments are made once a week. If you live in the Geneva area, to avoid shipping costs, select the Pick up at store option when paying for your order and pick up your purchases at the bookshop.
☯‿☯




© images : Etienne Chosson