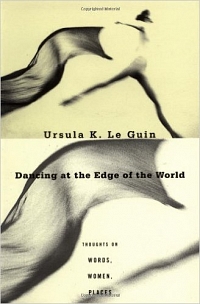 Criticism/Theory
Paperback
308 pages
Texts in English
New
EUR 23
out of stock
Ursula K. Le Guin, Dancing at the Edge of the World. Thoughts on Words, Women, Places, Grove Press, 1997
"I have decided that the trouble with print is, it never changes its mind," writes Ursula Le Guin in her introduction to Dancing at the Edge of the World. But she has, and here is the record of that change in the decade since the publication of her last nonfiction collection, The Language of the Night. And what a mind—strong, supple, disciplined, playful, ranging over the whole field of its concerns, from modern literature to menopause, from utopian thought to rodeos, with an eloquence, wit, and precision that makes for exhilarating reading.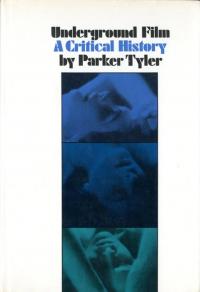 Criticism/Theory
First Edition
Paperback
250 pages
Texts in English
Normal used condition
name of the former owner written on the first page,
o/w Fine
EUR 15
out of stock
Parker Tyler, Underground Film: A Critical History, Grove Press, 1969
Parker Tyler was the first critic to write seriously about the early Underground film makers, especially about Stan Brakhage, Sidney Peterson, Gregory Markopoulos, Willard Maas and Maya Deren. Here he assesses their work along with that of Kenneth Anger, Ed Emshwiller, Ron Rice, Peter Kubelka, James Whitney, Stan VanDerBeek, Andy Warhol, Bruce Conner, Paul Sharits, Charles Boultenhouse, and other filmmakers. Discussing the specific films, he shows the variety of current aims and techniques, and traces their origins in Dada and Surrealism and in the classic of Buñuel, Cocteau, René Clair, Eisenstein, and Wiene. He assumes that critical values provide the true key for judging film achievement, and as a result, in this book Underground Film criticism attains a new dimension.