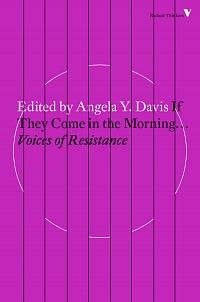 Criticism/Theory
Second Edition
Softcover
288 pages
Texts in English
New
EUR 12
ORDER
Angela Davis, If They Come in the Morning … Voices of Resistance, Verso
One of America's most historic political trials is undoubtedly that of Angela Davis. Opening with a letter from James Baldwin to Davis, and including contributions from numerous radicals such as Black Panthers George Jackson, Huey P. Newton, Bobby Seale and Erica Huggins, this book is not only an account of Davis's incarceration and the struggles surrounding it, but also perhaps the most comprehensive and thorough analysis of the prison system of the United State.
Since the book was written, the carceral system in the US has seen unprecedented growth, with more of America's black population behind bars than ever before. The scathing analysis of the role of prison and the policing of black populations offered by Davis and her comrades in this astonishing volume remains as pertinent today as the day it was first published.
Featuring contributions from George Jackson, Bettina Aptheker, Bobby Seale, James Baldwin, Ruchell Magee, Julian Bond, Huey P. Newton, Erika Huggins, Fleeta Drumgo, John Clutchette, and others.

First published in 1971.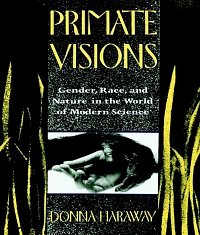 Nature / Culture
Second Edition
Softcover
480 pages
Texts in English
New
EUR 42
ORDER
Donna Haraway, Primate Visions. Gender, Race and Nature in the World of Modern Science, Verso, 1992
How do we create scientific disciplines and histories of science? How are the issues of race and gender written into the ways we imagine the natural world? Why do we study animals? These fundamental questions are at the heart of primatology - the study of monkeys and apes - in the twentieth century. In Primate Visions historians of biology Donna Haraway builds the primate story - our scientific understanding of apes, monkeys, and humans - and explains its multi-cultural roots, its myths, its relation to gender and race.

Originally published in 1989.