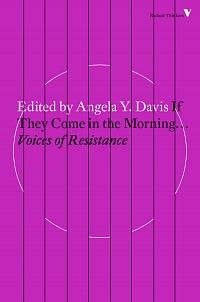 Criticism/Theory
Second Edition
Softcover
288 pages
Texts in English
New
EUR 12
ORDER
Angela Davis, If They Come in the Morning … Voices of Resistance, Verso
One of America's most historic political trials is undoubtedly that of Angela Davis. Opening with a letter from James Baldwin to Davis, and including contributions from numerous radicals such as Black Panthers George Jackson, Huey P. Newton, Bobby Seale and Erica Huggins, this book is not only an account of Davis's incarceration and the struggles surrounding it, but also perhaps the most comprehensive and thorough analysis of the prison system of the United State.
Since the book was written, the carceral system in the US has seen unprecedented growth, with more of America's black population behind bars than ever before. The scathing analysis of the role of prison and the policing of black populations offered by Davis and her comrades in this astonishing volume remains as pertinent today as the day it was first published.
Featuring contributions from George Jackson, Bettina Aptheker, Bobby Seale, James Baldwin, Ruchell Magee, Julian Bond, Huey P. Newton, Erika Huggins, Fleeta Drumgo, John Clutchette, and others.

First published in 1971.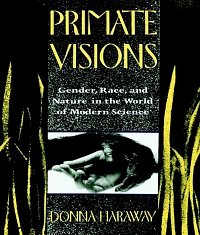 Criticism/Theory
Second Edition
Softcover
480 pages
Texts in English
New
EUR 42
ORDER
Donna Haraway, Primate Visions. Gender, Race and Nature in the World of Modern Science, Verso, 1992
How do we create scientific disciplines and histories of science? How are the issues of race and gender written into the ways we imagine the natural world? Why do we study animals? These fundamental questions are at the heart of primatology - the study of monkeys and apes - in the twentieth century. In Primate Visions historians of biology Donna Haraway builds the primate story - our scientific understanding of apes, monkeys, and humans - and explains its multi-cultural roots, its myths, its relation to gender and race.

Originally published in 1989.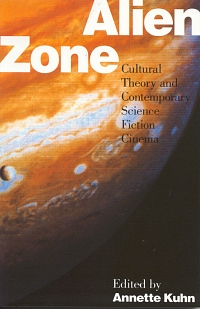 Criticism/Theory
First Edition
Softcover
230 pages
Texts in English
New
EUR 20
ORDER
Annette Kuhn, Alien Zone. Cultural Theory and Contemporary Science Fiction Cinema, Verso, 1990
This is especially true of the science fiction film—a genre as old as cinema itself—which has rarely received the serious attention devoted to such genres as the western, the film noir and recently, under the aegis of feminist film theory, the so-called "woman's film." Alien Zone aims to bring science fiction cinema fully into the ambit of cultural theory in general and of film theory in particular.
The essays in this book—some newly written, others gathered from scattered sources—look at the ways in which contemporary science fiction films draw on, rework, and transform established themes and conventions of the genre: the mise-en-scene of future worlds; the myth of masculine mastery of nature; power and authority and their relation to technology. This material is ordered and contextualized by the editor with a view to exploring how science fiction cinema has been approached critically and theoretically by commentators on the genre: as a mirror of society, as bearing or producing ideology; as caught up in an intertext of media productions, or as expressing unconscious desires.
Contributors include Giuliana Bruno, Scott Bukatman, Thomas B. Byers, Barbara Creed, Anne Cranny-Francis, Daniel Dervin, H. Bruce Franklin, James H. Kavanagh, Douglas Kelner, Steve Neale, Judith Newton, Constance Penley, Hugh Ruppersberg, Michael Ryan, Vivian Sobchack, Michael Stern, J. P. Telotte, and Paul Virilio.