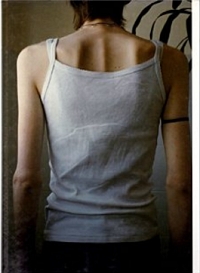 Exhibition catalogue
First Edition
Hardcover
112 pages
Texts in English and Japanese
Very good condition
EUR 130
ORDER
Hélène Fleiss, エレン―フレンチ・フォトグラフィ?, rockin'on inc., 1997
Contains pictures by Anette Aurell, Mauricio Guillen, Anders Eoström, Chrisophe Brunnquell, Anne-Iris Guiyonnet, Laetitia Benat, Ronal Stoops, Camille Vivier, Mark Borthwick, Banu Cennetoglu, Vidya & Jean-Michel, Claude Closky, Georges Tony Stoll, Horst Diekgerdes.

Published on the occasion of the exhibition at gallery THE deep, Tokyo, October 13 – November 15, 1997. Exhibition organized by Elein Fleiss and Makoto Ohrui.

Editorial direction : Elein Fleiss / Purple Institute
Art direction and design : Makoto Ohrui / Fiction, Inc.