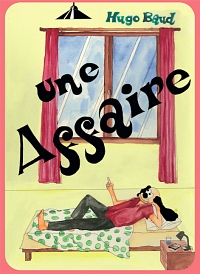 Comics
Edition of 60 copies
Zine
12 pages
24 x 17 cm
Texts in French
New
EUR 10
ORDER
Hugo Baud, Une Affaire, auto-publié, 2017
"Quand on n'est pas à la hauteur de ce qui nous est confié."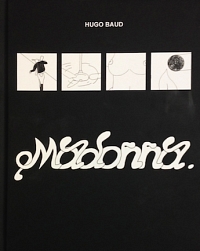 Comics
First Edition
Hardcover
42 pages
Texts in French
New
EUR 30
ORDER
Hugo Baud, Madonna, auto-publié, 2015
Madonna est une bande-dessinée de Hugo Baud qui relate les aléas de la vie sentimentale d'un jeune personnage, à l'effigie d'un chien.

« Dans la ville, des fois, rien n'est clair. La vie lui était tombée dessus. »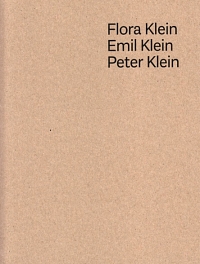 Exhibition catalogue
First edition of 300 copies
Softcover
18 pages
21 x 16 cm
Texts in Deutsch
New
name of the former owner written on the first page,
EUR 16
ORDER
Emil Michael Klein, Flora Klein, Peter Klein, Ausstellung, auto-publié, 2016
Catalogue publié à l'occasion d'une exposion de Flora Klein, Emil Klein et Peter Klein à la Galerie Zur Matze, Kunstverein Oberwallis, Brig, du 9 novembre au 30 novembre 2014.