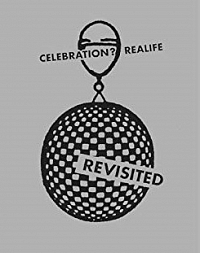 Exhibition catalogue
First Edition
Softcover in sleeve
119 pages
26 x 21 cm
Texts in French / English
New
EUR 40
ORDER
Marc Camille Chaimowicz, Celebration? Realife. Revisited, Koenig Books, FRAC Bourgogne, 2005
Essays by Alison Bracker, Matthew Higgs, Martin McGeown and Gustav Metzger. "This post-Pop scatter artist's seminal installation Celebration? Real Life has seen a lot of attention in recent years, and most recently been literally revisited--revised and re-installed--in London, Zurich, and Dijon. The 1972 original and the revivals are all here, in plans, drawings, invitations, and photographs, presented as both reflections of the time in which they were first conceived and important references for a younger generation" (the publisher).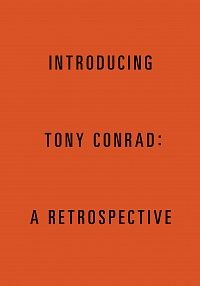 Monograph
First Edition
Softcover
304 pages
Texts in English
New
EUR 42
out of stock
Introducing Tony Conrad: A Retrospective, Koenig Books, 2018
Throughout his six-decade career, Tony Conrad (1940–2016) forged a unique path through numerous artistic movements and a vast range of cultural forms—from Fluxus to rock music, from structural film to public access television. Published on the occasion of the first large-scale museum survey devoted to works Conrad presented in museum and gallery settings, this richly illustrated catalogue offers an in-depth introduction to Conrad's life and career.
Including new texts and Conrad's own writings about selected works dating from 1966 to 2016, Introducing Tony Conrad surveys the artist's work in painting, sculpture, film, video, performance and installation. It includes the artist's early structural films; projects in which he treated film as a sculptural and performative material; his series of Invented Acoustical Tools, presented as sculptures themselves; his ambitious films about power relations, set in the military and in prison; and his final sculptures and installations, which evoke and critique what he perceived as an emerging culture of surveillance, control and containment. The list of contributors testifies to Conrad's wide and lasting influence; this volume includes texts by Constance DeJong, Diedrich Diederichsen, Anthony Elms, Branden W. Joseph, Tony Oursler and Christopher Williams, among many others.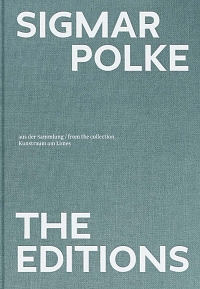 Monograph
First Edition
Softcover
128 pages
Texts in English
New
EUR 35
ORDER
Sigmar Polke, The Editions, Koenig Books, 2017
Editioned work held a special place within the oeuvre and working methods of Sigmar Polke (1941–2010): it represented both a way to conduct intensive variations on unique works, and also to transform identical prints into unique objects by altering the foreground, background, or layering.
His editions—which comprise objects, books, folders, photography, photocopies, collages and prints—and his painting should therefore be understood as symbiotic. Polke's images are products of his world; they reveal the changing society of the postwar years. The banality of everyday life, the aspirations of the middle classes, national and international politics—all of this, Polke placed under a microscope and reconfigured. Featuring approximately 200 works from the collection Kunstraum am Limes, this catalog contains all of the artist's editions.

Foreword by Julia Rust, Claudia Olbricht, Thomas Olbricht. Text by Tereza de Arruda.