Comics
Second Edition
Staple-bound
34 pages
Texts in English
New
EUR 15
ORDER
Julien Ceccaldi, Human Furniture, self-published, 2017
Hi, I'm Francis.

Tonight we are celebrating my big return!
I was away for a long time, visiting my parents, figuring some stuff out...

These are my friends !
The blond one is Caroline, she always gets what she wants...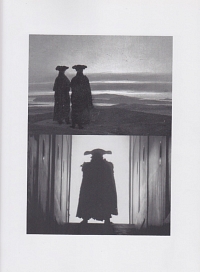 Artist's book
Edition of 200
Softcover
28 x 21 cm
Texts in no text
New
EUR 20
ORDER
Mathis Gasser, Zeiram, self-published, 2017
A book project by Mathis Gasser in collaboration with 53 Beck Road.

With contributions by Cedric Eisenring, Chihiro Matsumura, Mary Hurrell, Kim Seob Boninsegni, Bryan Dooley, Joshua Sex and Sanja Todorovic, Johnny Bunting, Christian Camacho, Will Sheridan JR, Richard Sides and Angharad Williams, Lando, Steve Bishop, Sven Sachsalber, Peter Bunting, Rolf Winnewisser, Marta Riniker-Radich, Viktor Timpfeev, Miriam Laura Leonardi, Stathis Tsemberlidis, Lola Bunting, Julia Hayes, Timothée Calame and Alan Schmalz, Lawrence Leaman, Anon, Ilse Weber, Marius Margot, Catherine Österberg and Jacques Rogers, Yuichi Yokoyama.