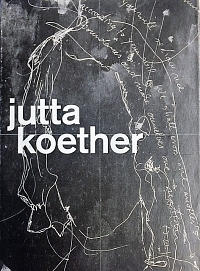 Exhibition catalogue, Monograph
Hardcover
183 pages
24 x 17 cm
Texts in English / German
Used cover
EUR 90
ORDER
Coll., Jutta Koether, Kunsthalle Bern, DuMont Literatur, 2006
Jutta Koether's translucent color fields, expressive brushstrokes and female subjects--as well as her use of poetry, art history and Mylar--can make her seem like a feminist answer to the Cologne art scene, a counterpart to artists like Martin Kippenberger, Sigmar Polke and Albert Oehlen. In fact, she is a central contemporary painter in her own right, as well as a performance artist, a musician and a critic. She collaborates musically with Sonic Youth's Kim Gordon and Television's Tom Verlaine, contributes regularly to Artforumand the respected German culture magazine Spex, and teaches in Bard College's MFA program--and has recently shown her work at Reena Spaulings Fine Art and Thomas Erben Gallery in New York. Koether's work, which the New York Timeshas called "vibrant" and "intriguing," was a standout in the 2006 Whitney Biennial. This look back documents the artist's oeuvre from the mid-80s forward, with an extensive selection of images.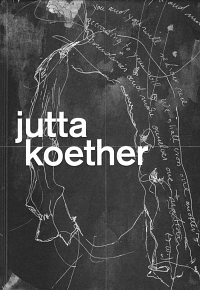 Monograph
First Edition
Hardcover
180 pages
Texts in English / Deutsch
As new
EUR 100
ORDER
Jutta Koether, Kunsthalle Bern, Kölnischer Kunstverein, 2006
This catalogue was published on the occasion of the exhibition Jutta Koether: "Fantasia Colonia", held at Kölnischer Kunstverein, May 27 to August 13, 2006 and at Kunsthalle Bern, January 19 to March 11, 2007.

With texts by Isabelle Graw, Martin Prinzhorn, Diedrich Diederichsen and Micahel Kerkmann; and a conversation between Koether, Sam Lewitt and Eileen Quinlan.