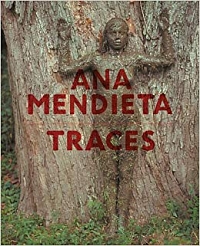 Exhibition catalogue, Monograph
First Edition
Softcover
240 pages
Texts in Deutsch
EUR 45
ORDER
Ana Mendieta, Ana Mendieta. Traces., Hatje Cantz, 2013
Voller Einfallsreichtum und Provokationslust schuf Ana Mendieta (1948 1985) während ihres kurzen Lebens ein innovatives und radikales Werk, in dem sie ihren Körper mit elementaren Stofflichkeiten wie Blut, Feuer, Erde oder Wasser verband und in Performances zu organischen Skulpturen formte. Leben, Tod, Wiedergeburt und spirituelle Wandlung sind zentrale Sujets im Schaffen der Künstlerin, die, in Kuba geboren, früh nach Amerika geschickt, an den Brüchen des Exildaseins und kultureller Heimatlosigkeit litt. Ihre »earth-body works« sind von mysteriös-poetischer Anmutung. In der Symbiose mit der Natur wird ihr Körper zur gespenstischen Silhouette aus tobenden Flammen oder schäumenden Wellen. Gottheiten erscheinen in Sand gemalt, auf Stein geritzt oder in Erde gezeichnet. Neben Zeichnungen, Foto- und Filmarbeiten werden erstmals Schriften und Originaldokumente der Künstlerin veröffentlicht. Ausstellung: Hayward Gallery, London 24.9. 15.12.2013 | Museum der Moderne Salzburg 29.3. 6.7.2014
Monograph
First Edition
Softcover
230 pages
Texts in English
New
EUR 45
ORDER
Lili Reynaud Dewar, TEETH GUMS MACHINES FUTURE SOCIETY, Hatje Cantz, 2018
How do we define cultural, social, and emotional identity? What influences their creation? Throughout her entire oeuvre, the French artist Lili Reynaud-Dewar (*1975, La Rochelle) circles these questions, while at the same drawing upon the twentieth century's artistic and social subcultures.

In the conversations the artist conducts with the performers, this publication works through the central themes of her oeuvre. The book also contains excerpts from A Cyborg Manifesto by the feminist Donna Haraway, as well as film stills, photographs of her show and performances in the different exhibition spaces.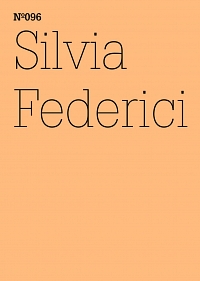 Feminism, Criticism/Theory
First Edition
Staple-bound
32 pages
Texts in English / Deutsch
New
EUR 9
ORDER
Silvia Federici, Witch-Hunting, Past and Present, and the Fear of Power of Women, Hatje Cantz, 2012
Small booklet published on the occasion of documenta(13) in Kassel, in the collection 100 Notes – 100 Thoughts / 100 Notizen – 100 Gedanken, edited by Bettina Funcke.