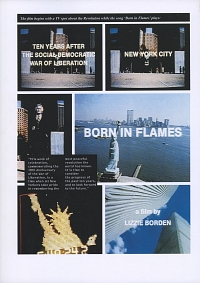 Cinema, Feminism
48 pages
30 x 21 cm
Texts in English
EUR 11
ORDER
Lizzie Borden, Kaisa Lassinaro, Born In Flames, Occasional papers, 2015
Born in Flames – the publication – is the complete authorised graphic translation of Lizzie Borden's mythical 1983 film Born in Flames. Kaisa Lassinaro's post-facto screenplay captures all the political energy and visual brilliance of Borden's film, which describes a futuristic society (eerily similar to our own) where the achievements of a past revolution are threatened by reactionary sexist forces.
The published version of Born in Flames allows for a frame-by-frame analysis of the film's complex plot and soundtrack, with songs by The Bloods and Red Crayola. Included is an interview with Borden conducted by Lassinaro, in which the filmmaker looks back on the making of her film.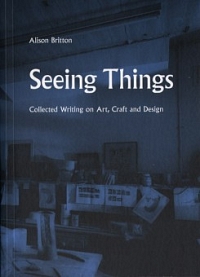 Criticism/Theory
First Edition
Softcover
265 pages
Texts in English
New
EUR 29
out of stock
Alison Britton, Seeing Things. Collected Writing on Art, Craft and Design, Occasional papers, 2013
Rethinking dismissive definitions of "applied" art, Alison Britton's collected writings reveal ceramics as an exploratory field that reflects on itself, in dialogue with many other areas of inquiry such as gender and cultural studies. Britton, one of todays leading ceramists and a writer on craft, has chosen a range of her own texts from essays to book reviews and interviews, which demonstrate a continuing desire to test the boundaries of her practice. Seeing Things is essential reading not only for fellow ceramists but also anyone interested in the role of materiality and making in the wider cultural field.