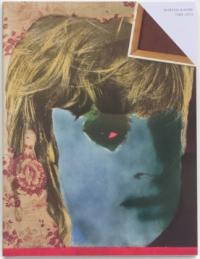 Monograph
First Edition
Hardcover
120 pages
Texts in English
New
EUR 38
ORDER
Martial Raysse, Martial Raysse 1960-1974, Luxembourg & Dayan, 2013
In spite of his vital contributions to the European Neo-Avant-Garde, French artist Martial Raysse has been conspicuously under-represented in American art critical discourse. He is perhaps best known for early vivid paintings that appropriate images from advertisements, fashion magazines and familiar art masterpieces. With his signature palette of hyper-saturated colors and his unconventional incorporation of found objects and neon tubing on the surface of canvases, Raysse has been viewed until now through the lens of American Pop art – an altogether inadequate perspective on a seminal postwar artist who departed from Pop's optimism and fascination with celebrity culture to introduce fresh, albeit disturbing, suggestions of real human confusion and growth behind the shiny surface of all things new.

Published on the occasion of the show at Luxembourg and Dayan, May 11 – July 13, 2013.
Include texts by Otto Hahn, Alison Gingeras, and Anaël Pigeat. Designed by Joseph Logan, the catalogue features previously unpublished archival material from the 1960s.