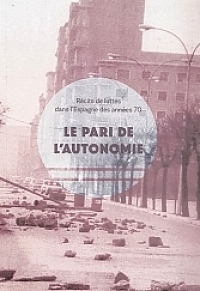 Récit de lutte
Softcover
300 pages
21 x 15 cm
Texts in French
New
EUR 7.5
ORDER
Le pari de l'autonomie. Récits de luttes dans l'Espagne des années 70., Éditions du Soufflet, 2018
De la moitié des années 60 jusqu'au début des années 80, des luttes massives et virulentes ont secoué l'Espagne. Aussi bien l'appareil franquiste vieillissant que la jeune démocratie chargée d'assurer une transition politique sans remous ont été débordés par des conflits sur les lieux de travail, dans les quartiers, dans les prisons. De l'exploitation salariée à la vie quotidienne, tout allait être remis en cause.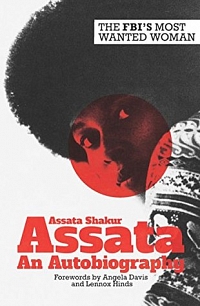 Récit de lutte
Softcover
320 pages
20 x 13 cm
Texts in English
New
EUR 12.5
ORDER
Assata Shakur, Assata. An Autobiography, ZED, 2014
In 2013 Assata Shakur, founding member of the Black Liberation Army, former Black Panther and godmother of Tupac Shakur, became the first ever woman to make the FBI's most wanted terrorist list.
Assata Shakur's trial and conviction for the murder of a white state trooper in the spring of 1973 divided America. Her case quickly became emblematic of race relations and police brutality in the USA. While Assata's detractors continue to label her a ruthless killer, her defenders cite her as the victim of a systematic, racist campaign to criminalize and suppress black nationalist organizations.
This intensely personal and political autobiography reveals a sensitive and gifted woman. With wit and candour Assata recounts the formative experiences that led her to embrace a life of activism. With pained awareness she portrays the strengths, weaknesses and eventual demise of black and white revolutionary groups at the hands of the state. A major contribution to the history of black liberation, destined to take its place alongside The Autobiography of Malcolm X and the works of Maya Angelou.
With Forewords by Angela Davis and Lennox Hinds.