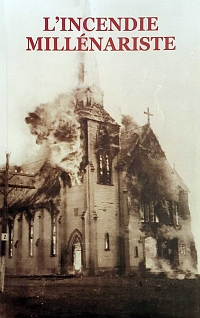 Political theory
Softcover
23 x 16 cm
Texts in French
New
EUR 10
ORDER
Yves Delhoysie, Georges Lapierre, L'incendie millénariste, Os Cangaceiros, 2003
"La question de savoir si l'Âge d'Or a existé une fois, quelque part, est ici hors de propos. La question véritable étant plutôt que des hommes, depuis toujours, ont été fascinés par l'idée d'un temps et d'un monde où l'on vivrait en toute liberté, sans être assujetté au labeur et sans être séparé par le règne de l'argent et de la propriété privée. Ce rêve conserve aujourd'hui encore tout son sens."
Reproduction de l'édition de 1987 du livre de Os Cangaceiros, groupe autonome français des années 1980. Il y est question de millénarisme chrétien, d'anarchisme andalou, de banditisme social brésilien et de culte du cargo en Mélanésie.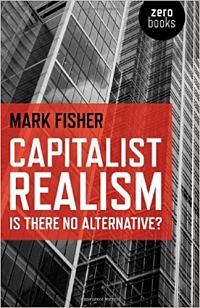 Political theory, Crisis & Capital
Softcover
92 pages
Texts in English
New
EUR 13
ORDER
Mark Fisher, Capitalist Realism: Is there no alternative?, Zero books, 2009
After 1989, capitalism has successfully presented itself as the only realistic political-economic system - a situation that the bank crisis of 2008, far from ending, actually compounded. The book analyses the development and principal features of this capitalist realism as a lived ideological framework. Using examples from politics, films, fiction, work and education, it argues that capitalist realism colours all areas of contemporary experience. But it will also show that, because of a number of inconsistencies and glitches internal to the capitalist reality program capitalism in fact is anything but realistic.