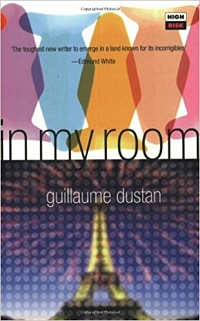 Autobiography, Bootleg, Literature
Bootleg
Softcover
128 pages
Texts in English
New
EUR 15
ORDER
Guillaume Dustan, In My Room, 2017
In My Room is a high-velocity trawl through the night clubs of Paris. A scandalous success when first published in French in 1996, the book features a narrator whose wants are to fuck, be fucked, listen to house music and visit London. 'Let the Good Times roll' is the motto of this ecstatic celebration of a way of life unaffected by the demands of safe sex and political correctness.

Facsimile of the original edition, published in 1998.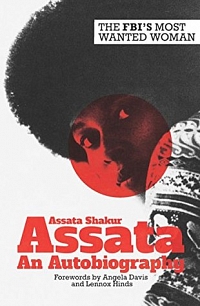 Autobiography
Softcover
320 pages
20 x 13 cm
Texts in English
New
EUR 12.5
ORDER
Assata Shakur, Assata. An Autobiography, ZED, 2014
In 2013 Assata Shakur, founding member of the Black Liberation Army, former Black Panther and godmother of Tupac Shakur, became the first ever woman to make the FBI's most wanted terrorist list.
Assata Shakur's trial and conviction for the murder of a white state trooper in the spring of 1973 divided America. Her case quickly became emblematic of race relations and police brutality in the USA. While Assata's detractors continue to label her a ruthless killer, her defenders cite her as the victim of a systematic, racist campaign to criminalize and suppress black nationalist organizations.
This intensely personal and political autobiography reveals a sensitive and gifted woman. With wit and candour Assata recounts the formative experiences that led her to embrace a life of activism. With pained awareness she portrays the strengths, weaknesses and eventual demise of black and white revolutionary groups at the hands of the state. A major contribution to the history of black liberation, destined to take its place alongside The Autobiography of Malcolm X and the works of Maya Angelou.
With Forewords by Angela Davis and Lennox Hinds.