Comics
Second Edition
Staple-bound
34 pages
Texts in English
New
EUR 15
ORDER
Julien Ceccaldi, Human Furniture, self-published, 2017
Hi, I'm Francis.

Tonight we are celebrating my big return!
I was away for a long time, visiting my parents, figuring some stuff out...

These are my friends !
The blond one is Caroline, she always gets what she wants...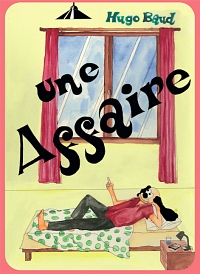 Comics
Edition of 60 copies
Zine
12 pages
24 x 17 cm
Texts in French
New
EUR 10
ORDER
Hugo Baud, Une Affaire, auto-publié, 2017
"Quand on n'est pas à la hauteur de ce qui nous est confié."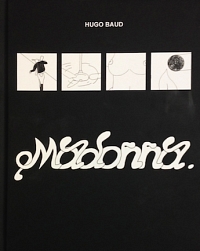 Comics
First Edition
Hardcover
42 pages
Texts in French
New
EUR 30
ORDER
Hugo Baud, Madonna, auto-publié, 2015
Madonna est une bande-dessinée de Hugo Baud qui relate les aléas de la vie sentimentale d'un jeune personnage, à l'effigie d'un chien.

« Dans la ville, des fois, rien n'est clair. La vie lui était tombée dessus. »