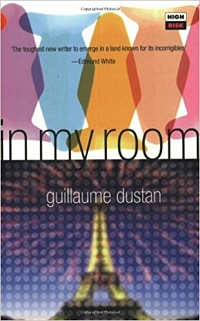 Autobiography, Bootleg, Literature
Bootleg
Softcover
128 pages
Texts in English
New
EUR 15
ORDER
Guillaume Dustan, In My Room, 2017
In My Room is a high-velocity trawl through the night clubs of Paris. A scandalous success when first published in French in 1996, the book features a narrator whose wants are to fuck, be fucked, listen to house music and visit London. 'Let the Good Times roll' is the motto of this ecstatic celebration of a way of life unaffected by the demands of safe sex and political correctness.

Facsimile of the original edition, published in 1998.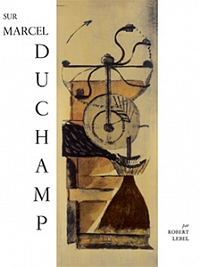 Monograph, Bootleg
Hardcover in boxset
192 pages
32 x 24 cm
Texts in French
New
EUR 37
ORDER
Robert Lebel, Sur Marcel Duchamp, mamco, 2015
Comment le 'Nu descendant un Escalier', banni des Indépendants de 1912 devient l'année suivante, à l'Armory Show de New York, le tableau le plus célèbre de l'époque ? Comment Marcel Duchamp, recherché et fêté en Amérique, vit indifférent à tout succès commercial ? Comment ayant travaillé huit ans à son œuvre monumentale le 'Grand Verre', il cessa de peindre sans renoncer pour autant à exercer son influence décisive ? Autant de problèmes brûlants sans l'élucidation desquels l'Art Moderne ne saurait être vraiment compris et qui étaient, jusqu'ici, demeurés sans réponse.
Ce livre de Robert Lebel — le premier qui soit publié sur Marcel Duchamp — est une initiation à l'œuvre et à la personnalité d'un artiste unique mais il est aussi une reconsidération de la situation du peintre dans la société contemporaine et une analyse approfondie des mobiles de l'activité créatrice. Il est complété par des textes de Marcel Duchamp, d'André Breton et de H. P. Roché, par une bibliographie et un catalogue raisonné de toutes les œuvres de Duchamp ainsi que par de très nombreuses illustrations en noir et en couleurs.
Cet ouvrage est fac-similé de l'édition originale en français de Sur Marcel Duchamp de Robert Lebel publié en 1959 à Paris par Trianon Press qui fut rééditée en 1996 par le Centre Georges-Pompidou et les éditions Mazzotta (Milan). La mise en page du livre et la jaquette sont de Marcel Duchamp et Arnold Fawcus.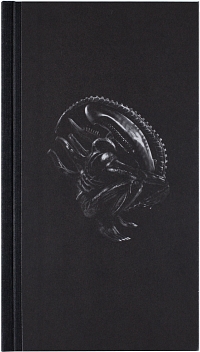 Artist's book, Bootleg
Second Edition
660 pages
24 x 13 cm
New
EUR 120
ORDER
H. R. Giger, Alien Tagebücher / Alien Diaries, Edition Patrick Frey, 2012
HR Giger worked in the Shepperton Studios near London from February to November 1978, creating the figures and sets for the film Alien (1979) directed by Ridley Scott. The film became an international success, earning Giger an Oscar. In the transcribed Alien Diaries, published here for the first time as a facsimile, HR Giger describes his work in the studios. He writes, sketches, and takes photographs with his Polaroid SX70. With brutal honesty, sarcasm and occasional despair, Giger describes what it is like working for the film industry and how he struggles against all odds — be it the stinginess of producers or the sluggishness of his staff — to see his designs become reality. The Alien Diaries (in German transcription with an English translation) show a little-known personal side of the artist HR Giger and offer an unusual, detailed glimpse into the making of a movie classic through the eyes of a Swiss artist. The book contains almost completely unpublished material, including drawings, Polaroids showing the monster coming to life, and several still shots from the plentiful film material that Giger took in Shepperton.