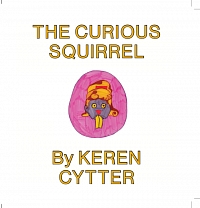 Artist's book, Children's book
First Edition
Softcover
Texts in English
New
EUR 13
ORDER
Keren Cytter, The Curious Squirrel, Pork Salad Press, 2015
The Curious Squirrel is the first in a series of three children books by Keren Cytter. The Curious Squirrel was originally written 10 years ago, but this is the first time that it has been published. It is a short tale about a baby squirrel that is asked by its mother Mrs Fox to go and buy some milk at the local grocery store. On the way the curious squirrel to buy milk it meets The Beggar Rabbit, The Notorious Junky Goose, Mrs Donkey, Mr Elephant among others and the story takes off from there.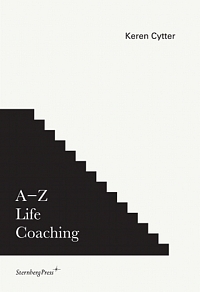 Artist's book
First Edition
Paperback
124 pages
19 x 13 cm
Texts in English
New
EUR 16
ORDER
Keren Cytter, A–Z Life Coaching, Sternberg Press, 2016
An incomplete guide for life. Each person written about is represented by a letter, and when an object turns into a subject it is marked in bold.
The form of life coaching described in this book won't lead the reader to social recognition or financial success. If one of the two occurs after reading this text, it is a coincidence. This book aims to expose the owners of an innocent heart to reality's true structures and to utilize them for spiritual growth so their soul and body evaporate into the abstract.
This book was written from the middle. The contents of these pages have been modified numerous times. Notes were taken, ideas were rewritten—the ones that survived bare the most essential guidelines and wisdom for life.