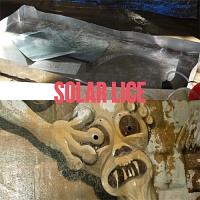 2x LP 12''
New
EUR 35
ORDER
Solar Lice, The Power Station, 2014
"Climate change was evident in 2013 as was the gradual shift in consciousness. The general public had forgotten the periodic table long ago. Now people were merely interested in harvesting the entertainment value of the present, but the trickle down effect was more temporal than ever. Noosphere vibration value was at an all time low. Thought slowed after the vibration change(post 9/11). People no longer connected the dots; they forgot everything but themselves."
Full text and sound
here
.
Produced on the occasion of DRIP EVENT by Tobias Madison, Emanuel Rossetti & Stefan Tcherepnin, an exhibition held at The Power Station April 10–July 12, 2013
JEANNE GRAFF Vocals, Percussion
TOBIAS MADISON Percussion, Vocals
FLAVIO MERLO Guitar, Bass Guitar, Vocals
EMANUEL ROSSETTI Laptop, Vocals
GREGORY RUPPE Drums, Percussion, Vocals
WILLIAM Z. SAUNDERS Vocals, Drums, Percussion
STEFAN TCHEREPNIN Bass Guitar, Serge Modular, Vocals, Percussion

Comes with a leporello poster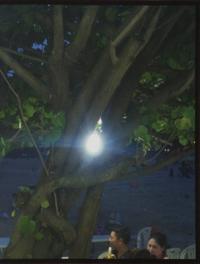 Artist's book
First Edition
Softcover
96 pages
28 x 30 cm
Texts in no text
New
EUR 38
ORDER
Tobias Madison, Drawings, 9783906011, 2012
«Drawings» is a collection of digital drawings created between 2008 and early 2012 by the young Swiss artist Tobias Madison. The works are based on the gestural application of software chains of command – Madison uses this formal language as work material for exhibitions, textile applications and performances.
Pop, a love-hate relationship with abstraction, emptied design codes of the past decades, as well as fragments and ruins of the digital culture are interwoven into the iconography of the images. Influenced by the fast, almost spastic transition into the digital culture, Madison continually questions authorship, medium and distribution. Without ever lapsing into the prevalent cultural pessimism, Madison, in his maximum aesthetic, articulates a biting commentary on the present.