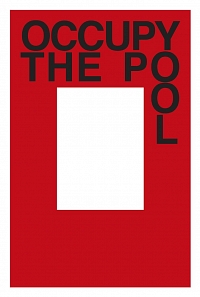 Poster
Edition of 100 copies
70 x 100 cm
New
EUR 16
ORDER
Kim Seob Boninsegni, OCCUPY THE POOL, 2017
Silkscreen Poster designed by Dan Solbach for Occupy the Pool , a film by Kim Seob Boninsegni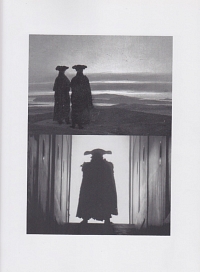 Artist's book
Edition of 200
Softcover
28 x 21 cm
Texts in no text
New
EUR 20
ORDER
Mathis Gasser, Zeiram, self-published, 2017
A book project by Mathis Gasser in collaboration with 53 Beck Road.

With contributions by Cedric Eisenring, Chihiro Matsumura, Mary Hurrell, Kim Seob Boninsegni, Bryan Dooley, Joshua Sex and Sanja Todorovic, Johnny Bunting, Christian Camacho, Will Sheridan JR, Richard Sides and Angharad Williams, Lando, Steve Bishop, Sven Sachsalber, Peter Bunting, Rolf Winnewisser, Marta Riniker-Radich, Viktor Timpfeev, Miriam Laura Leonardi, Stathis Tsemberlidis, Lola Bunting, Julia Hayes, Timothée Calame and Alan Schmalz, Lawrence Leaman, Anon, Ilse Weber, Marius Margot, Catherine Österberg and Jacques Rogers, Yuichi Yokoyama.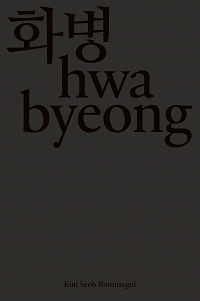 Artists' writings, Fiction
First Edition
Softcover
178 pages
20 x 13 cm
Texts in French
New
EUR 20
ORDER
Kim Seob Boninsegni, 화병 Hwabyeong, Clinamen, 2017
Hwabyeong est une hypothèse. Sous couvert d'une nouvelle, une timeline se déroule cherchant sa voie entre réel et fiction, entre mémoire refoulée ou fantasmes sublimés. Hwabyeong est une ligne de feu, une colère froide - à la fois collective et individuelle - serpentant dans les méandres d'un outre-monde en proie au chaos.

Avec la participation de Yvan Alvarez, Luca Beeler, Nicolas Brulhart, Timothée Calame, Éléonore Chalié, Marie Matusz, Léo Wadimoff & Anonyme.