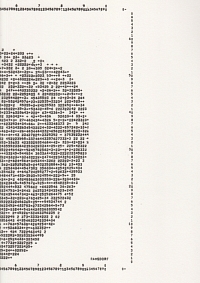 Artist's book
Edition of 200
Softcover in sleeve
180 pages
26 x 18 cm
Texts in no text
New
EUR 40
ORDER
Tiphanie Mall, Ramsdorf, 2015
The images in this book come from CERN's photographic archive, which is the largest research center in particle physics.
Without the context of the archive or explanatory legends, the content becomes abstract and hypothetical. The documentary images are assembled into various sequences forming narrative patterns that exploit their representational capacity.
Ramsdorf is critical to how information is processed through expectations and speculations of the content in the photographs.

Tiphanie Mall (*1987 in Basel) lives and works between Basel and Paris.