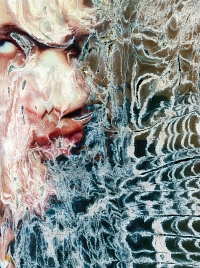 Artist's book
First Edition
Soft cover, perfect binding
52 pages
28 x 21 cm
Texts in English
New
EUR 26
ORDER
H. R. Giger, Polaroids, 9783906011, 2014
Polaroids contains a selection of unpublished photographs from the personal archives of the Swiss artist and set designer H.R. Giger. Given the ephemeral nature of the Polaroid format, these are snapshots that the artist used as references for his own work as well as for process and work documentation. He personalized many of the Polaroids that customarily lay in piles around his crowded, darkly decorated home in Zurich by scratching, painting, and drawing over the motifs in a surreal and animating style. Casual and light in their approach, the photographs intimate sex, death, pop, and his inscrutable sense of humor. They provide a view into a corner of Giger's world that until now had remained largely overlooked.
H.R. Giger (1940-2014) was a Swiss painter, sculptor, and industrial and set designer.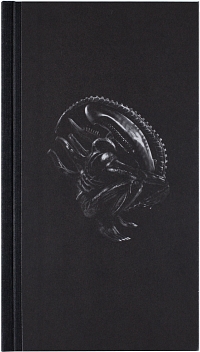 Cinema, Artist's book
Second Edition
660 pages
24 x 13 cm
New
EUR 120
ORDER
H. R. Giger, Alien Tagebücher / Alien Diaries, Edition Patrick Frey, 2012
HR Giger worked in the Shepperton Studios near London from February to November 1978, creating the figures and sets for the film Alien (1979) directed by Ridley Scott. The film became an international success, earning Giger an Oscar. In the transcribed Alien Diaries, published here for the first time as a facsimile, HR Giger describes his work in the studios. He writes, sketches, and takes photographs with his Polaroid SX70. With brutal honesty, sarcasm and occasional despair, Giger describes what it is like working for the film industry and how he struggles against all odds — be it the stinginess of producers or the sluggishness of his staff — to see his designs become reality. The Alien Diaries (in German transcription with an English translation) show a little-known personal side of the artist HR Giger and offer an unusual, detailed glimpse into the making of a movie classic through the eyes of a Swiss artist. The book contains almost completely unpublished material, including drawings, Polaroids showing the monster coming to life, and several still shots from the plentiful film material that Giger took in Shepperton.