Exhibition catalogue
First Edition
Hardcover with dust jacket
144 pages
24 x 16 cm
Texts in English
New
EUR 50
ORDER
Fredi Fischli, Niels Olsen, Theater Objects, gta Verlag, 2015
Variously designed stages form the nexus between art and architecture in the exhibition Theater Objects: A Stage for Architecture and Art. They provide theatrical tableaux in which internationally renowned artists and architects present them­ selves in the field of interplay between the two disciplines. Josep Lluís Mateo and Christian Kerez, for example, use the stages to reveal their sources of inspiration, whether books or films, which in turn reflects the format of this exhibition of architecture. The book Theater Objects takes up these ideas and develops them in a large number of contributions.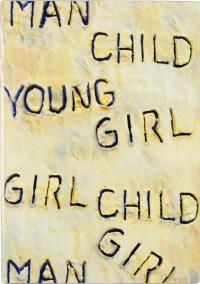 Criticism/Theory
First Edition
Softcover
40 pages
30 x 21 cm
Texts in English
New
EUR 25
ORDER
Anicka Yi, Carissa Rodriguez, Jordan Lord, Lise Soskolne, The Politics of Friendship, Edition Patrick Frey, STUDIOLO, 2013
On July 9, 2013, the web journal The New Inquiry released "Further Materials toward a Theory of the Man-Child" by Mal Ahern and Moira Weigel, and the essay went viral (http://thenewinquiry.com/essays/further-materials-toward-a-theory-of-the-man-child/). Serving up more than one version of what or who possibly lurks behind every Young-Girl (http://libcom.org/files/jeune-fille.pdf & the original text in French: http://www.bloom0101.org/jeunefille.pdf), the essay articulated a term of engagement rampant not only in academia where the authors circulate, but endemic as well in the worlds of contemporary art and its structures of success– a disgracefully sexist field. A solo exhibition by Anicka Yi at STUDIOLO slated for September 2013 evolved into a collaborative project among Anicka Yi, Jordan Lord, Lise Soskolne and Carissa Rodriguez. Yi and Lord's reading of Derrida's The Politics of Friendship became the grounds for a related conversation about responsibility, call and response. The group asked others to respond to Ahern and Weigel's essay in the form of a poster, image, or text to be compiled into a publication.